LINUX CLASSES - INTRODUCTION
Free Linux Training
This website is a free course for learning Linux, a version of Unix that runs on ordinary personal computers. I created it for people who want to learn the basics of using Linux, and thereby Unix, without getting bogged down in too much detail or technobabble. (See Doctor Bob's bio to learn more about the author.) Oddly enough, most computer info seems to be written for people who already understand the topic. I think you'll find this site is different...
To be sure, there are a lot of Linux websites, but you'll find this Linux course unique because the lessons are short and to the point. This site has been carefully crafted and edited so that both the novice and the more experienced computer user will get what they want -- the know-how to use Linux effectively.
Because Unix is the foundation for much of the Internet, many people are using or encountering it nowadays. As the Internet grows, Unix will become more popular, creating an array of new opportunities. If you're simply curious, looking to gain new job skills, or thinking about Linux as a low-cost platform for operating your own Internet server, this website is for you.
You'll find plain-English information here about using Linux on a personal computer or on a shell account provided by your Internet Service Provider. After a brief history and overview of Linux, you'll find a concise and occasionally light-hearted treatment of these topics:
Next Lesson: Who is Doctor Bob?

Comments - most recent first
(Please feel free to answer questions posted by others!)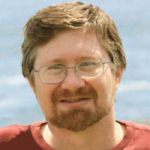 I welcome your comments. However... I am puzzled by many people who say "Please send me the Linux tutorial." This website *is* your Linux Tutorial! Read everything here, learn all you can, ask questions if you like. But don't ask me to send what you already have. :-)
NO SPAM! If you post garbage, it will be deleted, and you will be banned.
Copyright © by Bob Rankin - Privacy Policy
All rights reserved - Redistribution is allowed only with permission.