LINUX CLASSES - EMAIL
Pine Email - What Basics Should I Know?
Managing Your Mail with Pine
You can display the current message (which is either underlined or in reverse video) by pressing > or the enter key while viewing the FOLDER INDEX screen. Here's an example of what you'll see when you view a message in Pine:
PINE 4.10 MESSAGE TEXT Folder: INBOX Message 1 of 3 ALL
Date: Sat, 8 Feb 1997 13:57:22 -0800
From: Joe Kramer <[email protected]>
To: [email protected]
Subject: Let's do lunch
Hey, howzabout we do a "power lunch" on Monday to work out the
details of that Amorphous contract? Call me at 555-0317...
? Help < MsgIndex P PrevMsg - PrevPage D Delet e R Reply
O OTHER CMDS > ViewAttch N NextMsg Spc NextPage U Undelete F Forward
From either this MESSAGE TEXT screen or the FOLDER INDEX screen, you can press one of the following keys to act on the current message. (Pine doesn't care about upper or lower case when entering commands.)
R Reply to the current message.
D Delete a message. (Messages don't actually go away when you ask to delete them--they're just flagged with a D and expunged later when you exit Pine, just in case you change your mind and don't want the message deleted.)
U Undelete a message (remove the D flag).
If you press O to display more Pine commands, the legend at the bottom of the screen changes to the following:
? Help M Main Menu L ListFldrs C Compose % Pr int S Save
O OTHER CMDS Q Quit Pine G GotoFldr W WhereIs T TakeAddr E Export
From here, you can use the following:
C Compose a new message.
< Return to the FOLDER INDEX screen.
W Search for text in the current message.
% Print the message.
T Add the sender to your address book.
S Save the message in a folder.
For more information on the pine command, see the pine manual.
Previous Lesson: The Pine Inbox
Next Lesson: Pine Email Folders

Comments - most recent first
(Please feel free to answer questions posted by others!)
TielveHooge
(13 Feb 2012, 06:04)
What's up, is it rite to just study from books not to pay a quick visit internet for latest updates, what you say guys?
aninsinpumn
(23 Jan 2012, 19:25)
Wonderful, what a blog it is! This website gives valuable data to us, keep it up.
kasumiry
(18 Jan 2012, 04:12)
How to create shell that accepts two argument and store in file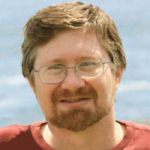 I welcome your comments. However... I am puzzled by many people who say "Please send me the Linux tutorial." This website *is* your Linux Tutorial! Read everything here, learn all you can, ask questions if you like. But don't ask me to send what you already have. :-)
NO SPAM! If you post garbage, it will be deleted, and you will be banned.